Comprehensive implementation
of a high-efficiency cogeneration installation
We make turnkey energy installations using cogeneration engines.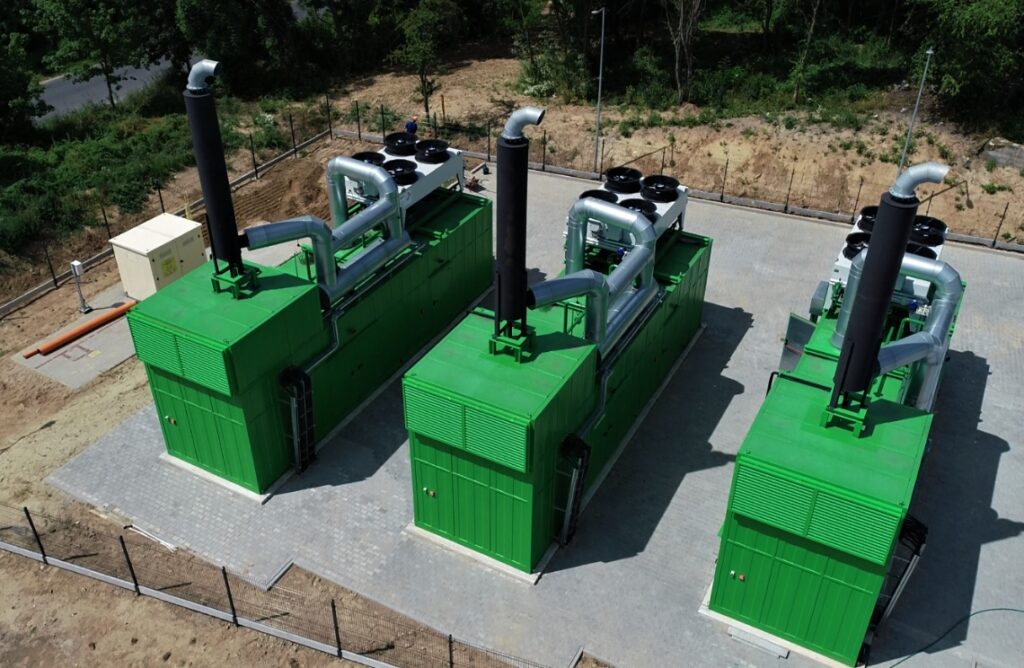 Cogeneration is combined energy production (CHP – Combined Heat and Power), consisting in the generation of electricity and heat in one technological process.
Cogeneration systems can be powered by natural gas, biogas, waste gas, diesel or vegetable oil.
The most common heat carrier is hot water, but it can also be saturated steam, hot air or thermal oil.
As part of the implementation, we design the system, and then perform all the necessary construction works, from the construction of foundations, through the delivery of a cogeneration unit, a transformer station, installation of noise barriers, construction of heating network pipelines and a pipeline supplying the unit.
Our projects
Construction of a gas-fired CHP plant in EC Zgierz
Implementing the investment for PGE S.A. "Investment program for CHP Zgierz – construction of new generation units", we have the task of building a modern CHP plant, which includes three cogeneration units and a gas boiler.